ELECTRIC MOTOR DESIGN SOFTWARE

MotorWizard is template-driven motor design software for SOLIDWORKS users. Using its QuickCalculator, in few clicks, you can optimize your machine size and promptly obtain important motor design parameters such as torque, losses, back emf, flux density, efficiency, power, and temperature.
It is also equipped with two finite element electromagnetic computational kernels, EMWorks2D and EMS, for advanced and more intricate motor simulation and analysis for both 2D and 3D geometries.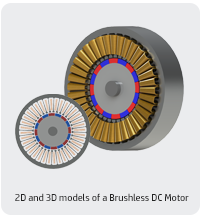 See More
THE MAGNETIC AND ELECTRIC 2D FIELD SIMULATION SOFTWARE

EMWorks 2D is a software for two-dimensional electromagnetic simulation, which enables you to test and improve your designs in record time. Having an intuitive workflow, EMWorks2D integrates seamlessly into the SOLIDWORKS environment, for a truly effortless and engaging simulation experience.
For maximum workflow efficiency, EMWorks 2D automatically prepares the selected cross-section of a SOLIDWORKS assembly for a planar or axis-symmetrical electromagnetic simulation.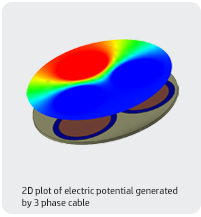 See More