APEC 2023

Sunday, March 19, 2023 - Thursday, March 23, 2023
Orlando, FL


Testimonial
Markus Ramsauer

FOSBOS Traunstein

I wanted to express my appreciation for EMS and the benefits it has provided me. Using the software has saved me a significant amount of time and money by eliminating the need for many prototypes. Without EMS, I estimate that it would have taken me at least a week and over 100€ to analyze one variable or problem. Instead, I was able to complete a Simulation overnight and review the results the next day. Additionally, EMS made it easier for me to identify problems without access to expensive measurement equipment....
Application Note
Torque Enhancement of Interior Permanent Magnet Motor Based on Asymmetric Design
As the increasing demand for more efficient and reliable electric motors continues to grow, novel ideas have been developed to enhance their performance characteristics such as higher torque density, lower torque ripple rate, and reduced power losses. The optimization process encompasses several aspects, including the analysis of different design parameters to achieve the best possible performance. An interesting solution that holds promise for improving electric motor efficiency is the "asymmetrical" design.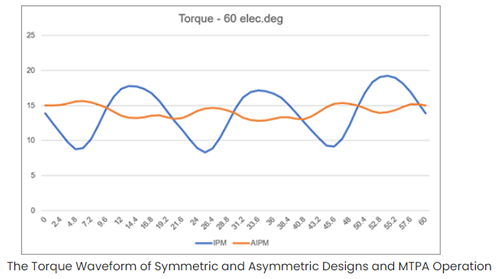 Blog Post
Modeling of MIMO Antenna System for Wireless Communication using HFWorks
MIMO antenna, short for Multiple-input multiple-output antenna, has gained widespread use as an antenna technology for wireless communication devices due to its numerous benefits over MISO and SIMO systems. MIMO involves using multiple antennas to enhance signal quality, spectral efficiency, and reliability of the RF link, making it an essential component of Wi-Fi, LTE, 4G, 5G, and various other advanced radio, wireless, and RF technologies. Despite its advantages, designing and maintaining a MIMO system can be more challenging. Therefore, it's crucial to utilize high-frequency antenna simulation software early on in the MIMO lifecycle.
150 Montreal-Toronto Blvd, Suite 120,
Montreal, Quebec, H8S 4L8, Canada.