Electromagnetic actuators are electromechanical components used to convert electrical power to a mechanical motion. They cover translational and rotational motion. In this article, electromagnetic (EM) simulation through EMWorks2D is used to study and predict the magnetic fields and the force produced by the DC actuator at each plunger position and for different excitation current.
EMWorks 2D is a software for two-dimensional electromagnetic simulation, which enables you to test and improve your designs in record time. Having an intuitive workflow, EMWorks2D integrates seamlessly into the SOLIDWORKS environment, for a truly effortless and engaging simulation experience.
Finite element method (FEM) has two variants: two dimensional (2D) and three dimensional (3D). A significant advantage of the 3D FEM is the capability of modeling full geometry of the analyzed object, including end-region of the windings. The 2D FEM allows only to calculate field distribution and other parameters in a cross-section of the machine model. Moreover, 2D simulation helps to predict results faster and offers more design iterations. On the other hand, 3D FEM offers more accurate and realistic results. However, computation time of the 3D model is much longer than the 2D one.
Figure 1 shows a planar actuator. The ferromagnetic parts are made of nonlinear silicon steel RM50. The magnetic potential vector is plotted in Figure 2.
The force generated by the actuator is computed versus air gap (Distance between plunger and stator). For this purpose, a parametric analysis is performed with EMWorks2D. It allows to parameterize both geometrical and simulation variables. Figure 3 contains a comparison of the computed force given by EMWorks2D and ref [2].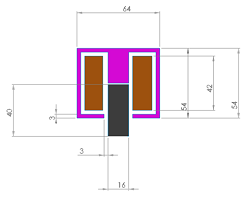 Figure 1 - Simulated model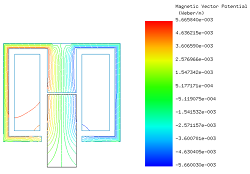 Figure 2 - Flux lines of the magnetic vector potential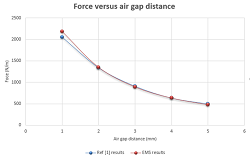 Figure 3 - Force versus air gap distance
It shows a good agreement between both results. The force is inversely proportional to the air gap distance. i.e.the smaller the air gap distance is, the higher the magnetic force gets. This phenomenon can be simply explained by the behavior of the magnetic reluctance (magnetic resistance) which is proportional to the air gap distance.
A linear DC actuator with rotational axisymmetry is presented in Ref[3]. Magnetic flux density, magnetic field intensity and magnetic potential results are generated by EMWorks2D. Figures 4a) and 4b) contain respectively fringe and lines plot of the magnetic flux produced in the actuator.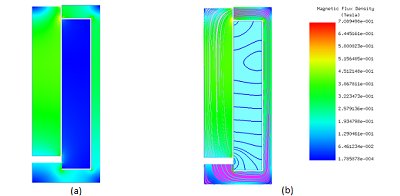 Figure 4 - Magnetic flux density, a) Fringe plot, b) Lines plot