Renewable energy, known also as green or clean energy, is derived from natural processes that are regenerative over short periods of time and cannot be depleted. The most common renewable energy resources are biomass, geothermal, hydropower, solar, and wind. Essentially, the production of any clean energy does not result in the creation of environmental debt. Additionally, the technologies used in producing this energy pollute less or do not pollute at all while they also do not utilize resources that cannot easily be renewed.
What role does renewable energy play in the United States?
Until the mid-1800s, Wood was the main source of energy that covers all the US needs for heating, cooking and light. After the industrial revolution, the transition of new manufacturing processes has come with new energy sources.
Figure 1 shows the evolution of the energy consumption by major sources in the US starting from 1700 until now [1]. From Figure 2, renewable energy produced about 11 quadrillion British thermal units (Btu) which is equivalent to 11% of total US energy demands. About 57% of U.S. renewable energy consumption was by the electric power sector, and about 17% of U.S. electricity generation was from renewable energy sources [1]. Wind energy constitutes more than a quarter of the total renewable energy. The wind is a clean, free, and readily available renewable energy source. Each day, around the world, wind turbines are capturing the wind power and converting it to electricity. This source of power generation plays an increasingly important role in the way we power our world. These wind turbines use several types of electrical generators such as 3 phase axial flux machine.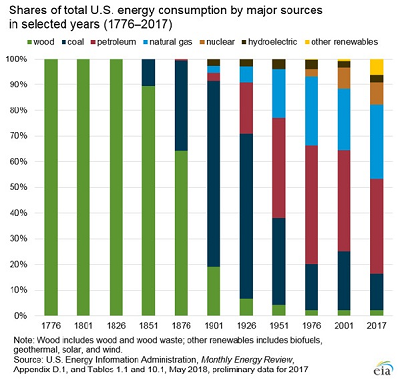 Figure 1 - Evolution of the energy consumption in the US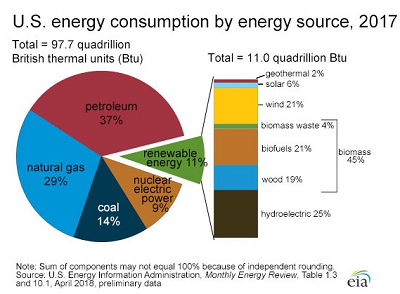 Figure 2 - US energy consumption