BLOGS
---
HOW TO DESIGN AN ARCING HORN FOR SAFE FLASHOVER IN HIGH VOLTAGE LINES
WHAT IS AN ARCING HORN?
Arcing horn is made of two conductors where one is connected to the high voltage line and the other one is connected to the ground, separated by an air gap. If and when an over voltage occurs due to a lightning strike, a sudden load variation, or any other faulty condition, a flashover shall take place through the conductors and the airgap arc. Otherwise, the flashover would go through the bushing insulators and damage them.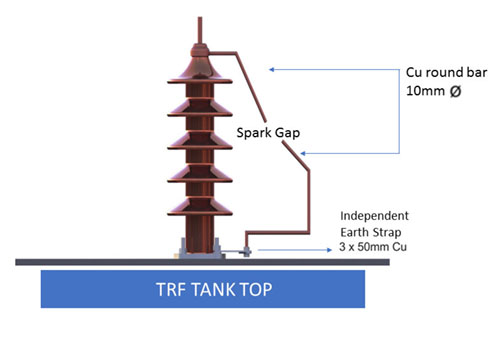 SIMULATE IT BEFORE YOU MAKE IT
Don't make your arcing horn and start testing it! It is expensive and time consuming! Use the popular EMWork's virtual prototyping workbench, EMS, to simulate and optimize your design. Because EMS is an add-in to SOLIDWORKS and Inventor, virtual prototyping your arcing horn has never been this easy. Being inside the CAD, you shall not need to import, export, or heal geometry. In addition, EMS is equipped with a powerful post-processor to view field results such as voltage, electric field, displacement field, and more See more

5G BEAMFORMING DESIGN MADE EASY
WHAT IS 5G BEAMFORMING?
In wireless communication, antennas radiate signals in all directions. Beamforming is simply a wireless technique that concentrates signals towards one specific receiving device. That's a big deal. It makes direct connection faster, more focused, sharper, and more reliable. But how to achieve that? Use Multiple Input Multiple Output (MIMO) antennas.
HFWorks
5G uses frequencies beyond 28 GHz which makes the design of MIMO challenging and expensive. By using HFWorks, you can virtually build your MIMO, play with various combinations of magnitude and phase to study the effects on the resulting beam. In addition, you can also virtually obtain all the antennas parameters, including, gain, directivity, radiation pattern, SWR, etc. Moreover, HFWorks is fully integrated, i.e. plugin, in SolidWorks, the #1 3D CAD platform. As a result. HFWorks makes 5G beamforming design easy and affordable See more