Description
A radome (contraction of radar and dome) is a structural, weatherproof enclosure that protects a microwave or radar antenna. The radome is made up of a material that minimally attenuates the electromagnetic signal transmitted or received by the antenna. In other words, it is transparent to radar or radio waves. Radomes protect the antenna surfaces from the environment (e.g., wind, rain, ice, sand, ultraviolet rays...) and/or conceal antenna electronic equipment from public view. They also protect nearby personnel from being accidentally struck by quickly-rotating antennas. In this study, a helical antenna is covered with a radome. In this example, we analyze the whole structure including radome, antenna, ground and the SMA connector.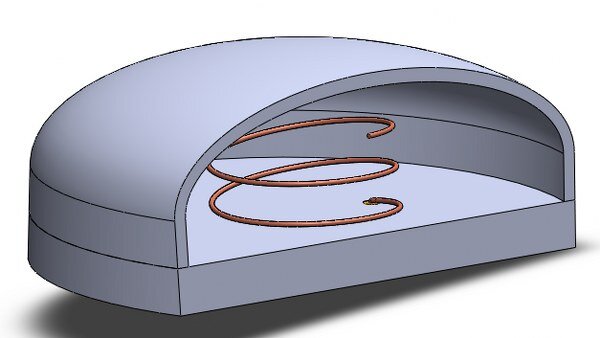 Figure 1 - Helical antenna model covered by a radome
Simulation
The antenna simulation uses a fine frequency step and considers the  interval of frequency from 2 GHz to 3 GHz. The antenna dimensions have been adjusted to be properly operating at 2.45 GHz.
Solids and Materials
The antenna is built according to the specifications of the helix antenna example found on the emworks (also available on our site). we simply build the radome over it: this is easily added using the Sollidworks feature "dome".
Load/ Restraint
The radiation boundaries are the same as the example of the helix antenna. The dome is assigned the Duroid 5880 material.
Result
Various 3D and 2D plots are available to exploit. As we are dealing with an antenna simulation, plotting the radiation pattern sounds like an intuitive task. The following figure shows the radiation pattern of the considered antenna at 2.45 GHz: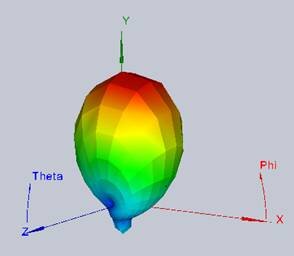 Figure 2 -  3D Radiation pattern of the antenna
This plot shows the far field radiation of the antenna covered by the radome at 2.45 GHz. we can increase its accuracy by reducing the Theta and Phi angles' steps.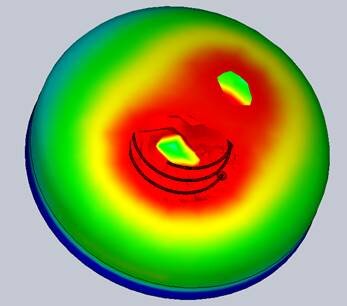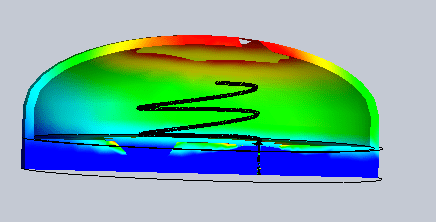 Figure 3 - 3D near field distribution of a dipole of the antenna at 2.45 GHz (Iso (left) and Section (right) Clipping)
This figure shows 3D near field radiation of the antenna. we can see that the radome exhibits great performance at the desired frequency, it letting the electric field through. Figure 3 has been spotted by the use of the Iso Clipping feature of HFWorks. We can see what happens inside the structure by the use of section clipping as well. In the following figure, we find the variations of the reflection coefficient at the antenna's port.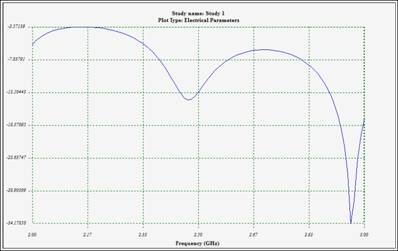 Figure 3 - Variations of reflection coefficient at the antenna's port